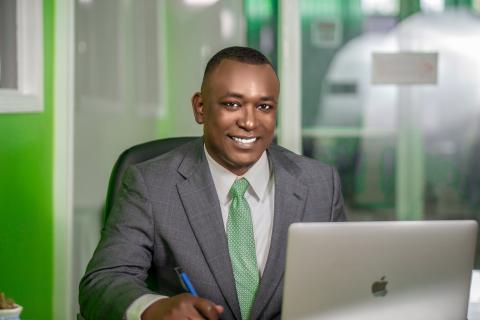 Ricardo Thompson is a Certified Six Sigma Yellow Belt professional, trained in Agile Project Management with a background in Enterprise Software development, Business, and Product Development, and Innovation. He is a proud graduate of Northern Caribbean University, where he earned a BSc Degree in Computer Science; and The University of the West Indies, Mona, where he received a Master's in Business Administration (MBA) with an emphasis in Managing Information Systems (MIS).
Ricardo has over nine years' experience developing software projects. Six of which have been spent working for the Jamaican Government's top technology firm e-Gov Jamaica Limited, as Programmer, Business and Product Development Analyst and Senior Innovation Analyst; were developed and managed enterprise solutions for government ministries, departments, and agencies.
In his most recent role as Senior Innovation Analyst, he led the planning and launch of the Government's "ICT Think Tank Initiative", and as chair of the committee, championed the promotion of innovation across the company and wider government by promoting awareness of e-Government, technology, and related service trends.
Think tank' set up to advance ICT industry
Speakers tackle ICT sector issues at Think Tank launch
He also led the planning and execution of the first-ever eGov Hackathon in partnership with International Business Machines (IBM) to expose the technical teams to new technologies within the space of artificial intelligence integration and blockchain that can be used to bring about change in government; and generation of Ideas for Government to Citizens (G2C), Government to Business (G2B), Government to Employee (G2E), and Government to Government (G2G).
Fueled by his passion for innovation and entrepreneurship, he decided to leave his corporate job and focus on developing innovative software solutions for governmental and non-governmental organizations in Jamaica and the wider Caribbean.