The Women's Centre Foundation Learning Management System
Training through Learning management System
The Women's Centre Programme for Adolescent Mothers was established in 1978 with one Centre at 42 Trafalgar Road, Kingston 10, in response to the high level of teenage pregnancy experienced by the country. The Women's Centre of Jamaica Foundation (WCJF) objective is to motivate young mothers to choose education instead of continuous motherhood. WCJF's Programme for Adolescent Mothers encourages the continued education of pregnant or lactating girls under the age of 17 years.
Client Name

The Women's Centre Foundation Of Jamaica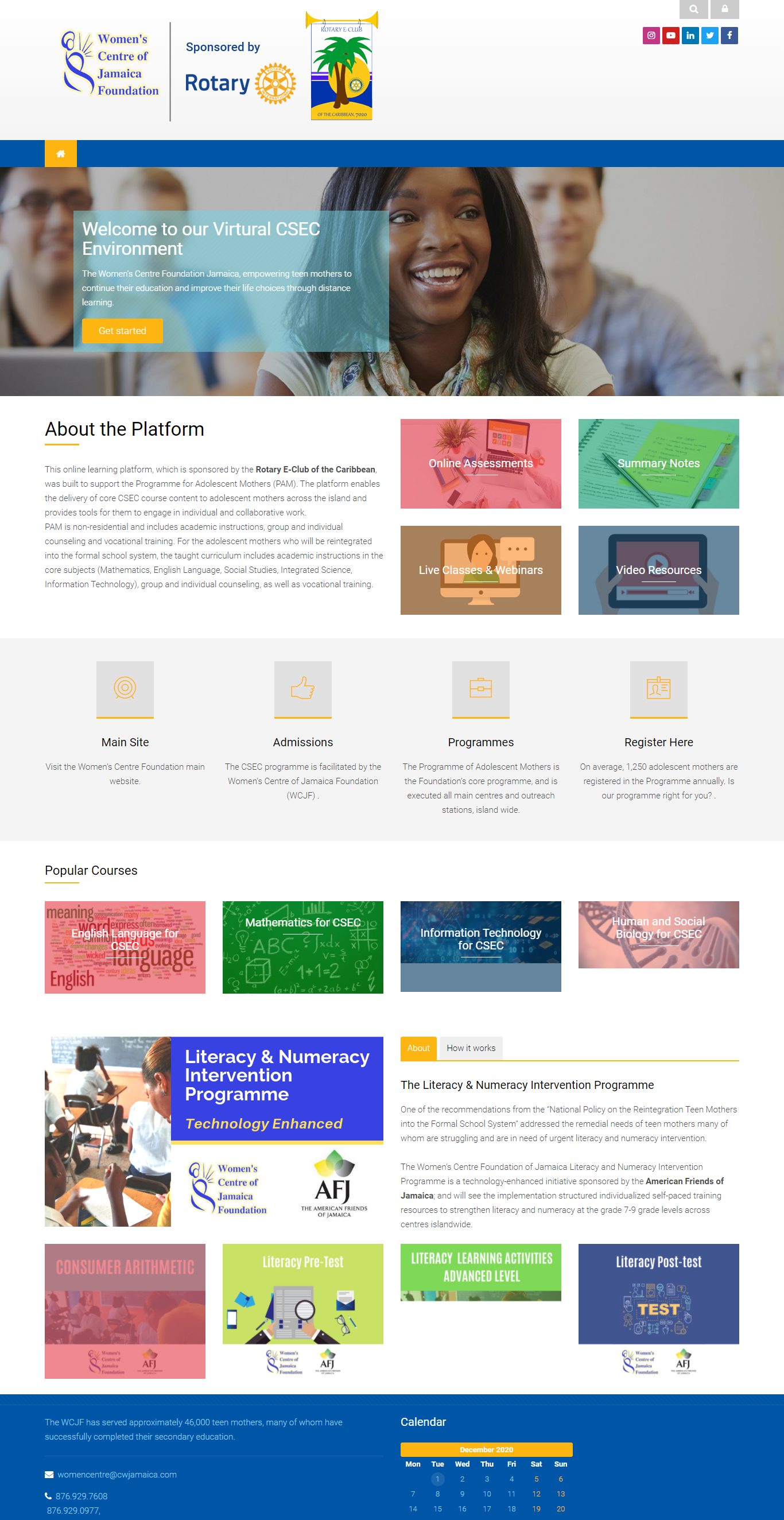 Goal
To implement  a Learning Management System LMS that should facilitate the training of students and the management of courses and its materials. 
Challenge
Niritech customized and implemented a MOODLE LMS . Moodle is a free and open-source (LMS).  The solution should clearly represent its brand while fully being informational and meeting the needs of providing training to its current and prospective student body and facilitation of Train-the-Trainer sessions.